More good news: lead time for getting a single onto iTunes: ~ 48 hours.
Translation: the second weekly C3 single is now for sale on iTunes.
Let the fractional fractions of fractions of pennies continue rolling in.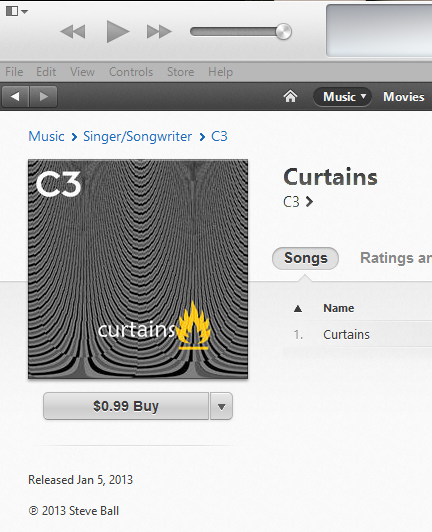 * * *
C3 Rehearsal this evening had a special guest five-year-old sitting in on drums.
* * *