Weekend work: transcription of a 2' 4" conversation with a small team from the original BootlegTV.
This two hour conversation maps roughly to 22,543 words on ~64 pages. I hope to be ready to share this transcription later week with those who were in the discussion. And perhaps with my 1,000 true fans who lurk here from time to time.
My ongoing need to have an automated, secretarial, auto-hyperlinked, auto-summarized, cloud-based note-taking tool remains still unfulfilled. Perhaps this is my next impossible ten year mission?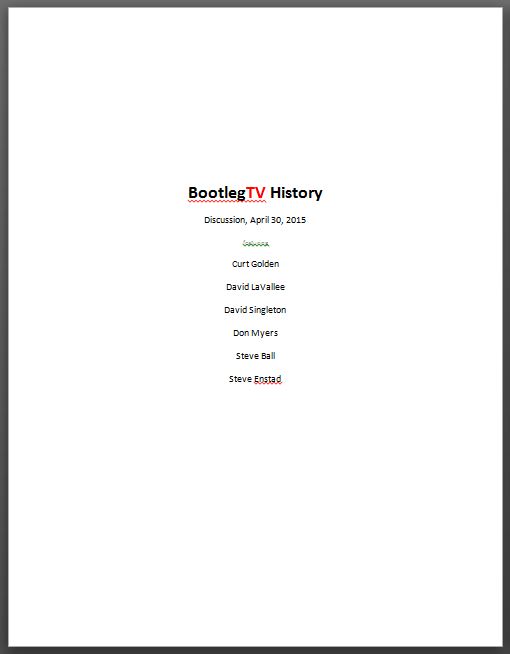 Executing this 'history' project also makes me think there may be a new, useful practice for those who were directly involved in other significant, unfolding histories.
And I may try this idea out (again) later this week with Patricia Fripp, while she's visiting in Seattle. 
* * *