Recent Recap: morning, pre-interview with KUOW's Jeannie Yandel in preparation for Thursday's real deal interview. We visited many memories, including banging the drum in kindergarten, meeting the King in Carbondale on November 11th, 1981, all leading to more recent work on Windows sounds.
It's been a spectacular July. This seventh month in Seattle is always my favorite.
Also this month: everything in it's right place.
* * *
Early Evening: yummy family dinner with Darek, Amy, and Lyra at the always kid-friendly Vios. Then, partially inspired by dinner discussion with Darek, a trip to the Opal Creative Space for an hour of Improv in the studio.
* * *
Improvisation of the Day: Seven Forever (2.3M MP3)
In seven, four tracks recorded literally back-to-back, bounced after minimal editing: fading heads and tails. A quick glimpse of what group improv might be like if everyone in the group shared the same vision and vocabulary.
* * *
Photo of the Day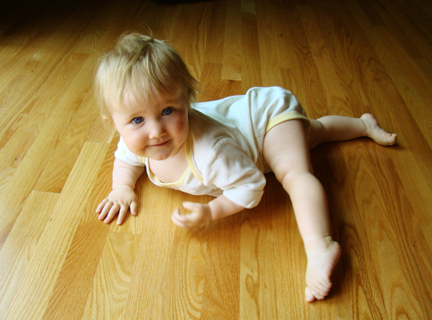 Happy Birthday Sofie (last Thursday!)
* * *