A few weeks back, I scribbled down some quick notation for The Airport Exercise from memory while flying on a plane. A number of people have asked for this over the years, most recently -- today-- including my old friend and MS/SGC-pal Andrei Kozlov.
Here is a smallish scanned version that I hope will be enough to discourage any and everyone from learning this exercise via paper.
My own advice: if this interests you, learn it directly from another human being.
If that is not possible, then these scratchings may or may not be useful.
I'm available for lessons and/or group presentations for anyone who is a) committed to working patiently on this exercise over an extended period, b) liquid enough to contribute to my livelihood in exchange for my already densely packed schedule, c) ready to arrange meeting logistics with sufficient lead time.
To date, a few peeps and friends have expressed some vague interest in this notation -- which is "nice" -- like beautiful birds flying into the sky at sunset.
But vague interest is not quite enough to make it into my always long and full TODO list. Anderi went further today and offered to buy me lunch, which is also very nice.
Andrei, this is for you:
Request: If you've found value in the written or musical work shared here, I invite you to use the PayPal 'auto-donation' tool embedded below to make a donation that will be applied directly toward funding production of the Sketch Box CD project:
* * *
Recent Recap: as you might imagine, there is much much too much going on to capture it all here. Three quick highlights on my mind tonight:
Scoble was in town last night for Buzz's always fabulous Tertulia dinner.

My od pal Alvy Ray Smith, one of three old owls who are semi-responsible for Sofie's arrival on Earth, is speaking at MSR tomorrow morning about the early days of Pixar.

Sofie's 11-month birthday is just around the corner. It's a busy month for Birthdays.
* * *
From another angle: the more I look at it, the more I like it.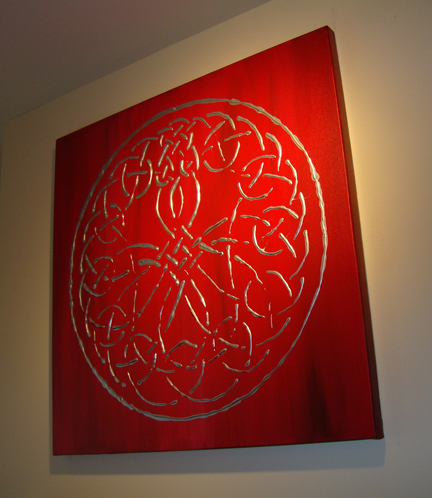 Looking forward to Future Communities.
* * *