Recent Recap: I'm just in from a quick trip back east to celebrate multiple graduations. I am jet-lagging and disoriented. Back just in time to celebrate Sofie's ten-month birthday.
After being offline for a few days, there are many pending personal communications needing follow-up including a nice mail and musical inquiry from old Prometheus band-mate Blake Angelos. And some web business with TravisM, a warm hello from Herni with a great picture of Betti and his girls, a gig notice from Lee, a Microsoft inquiry from Buzz, and an update from Duncan.
More catching up on all of this after I focus on the foreground excitements of being home with these two Smooties.
* * *
Airport Update: I managed to notate the Airport Exercise (while flying!) and have a plan for sharing the notation with those interested later this week.
* * *
Fresh Eyes: the more I look at it, the more I like it. I do think it's good. < After a few days away,...> it remains consistent. I wish you were here to see it.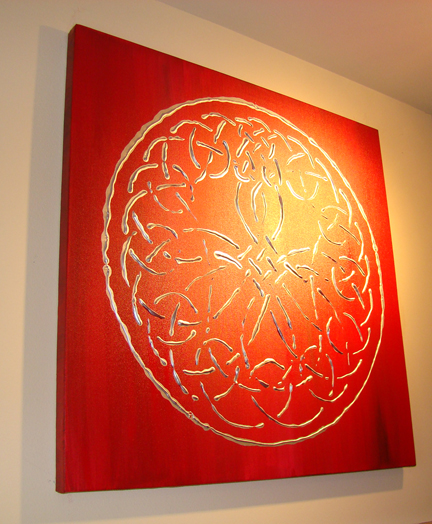 Future Community, left side shot
* * *