Another shot of the newest painting over the Opal Creative Space fireplace: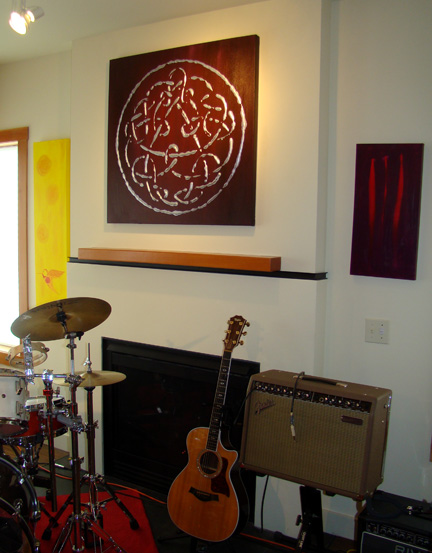 Future Capacity
* * *
Precap: a typically hyper-active week ahead. Some highlights include Patricia Fripp's visit for an event on Saturday morning and afternoon, followed by an SBRS has a show at the P&G in Woodinville Saturday evening.
We also have plans to have Patricia over for a Friday Night private pre-show social and run-through.
* * *