Now moving from the ludicrous back around the circle to the 'hey that's crazy, but not a bad idea' zone. This has already been done, most famously by U2 and their red and black iPod. But, why not also make this an option for others beyond Bono and Edge?
Could be a small start-up that does the pre-load, resale, and marketing for mid and long tail artists? Custom pre-loaded players and phones seem inevitable, and perhaps just around the corner?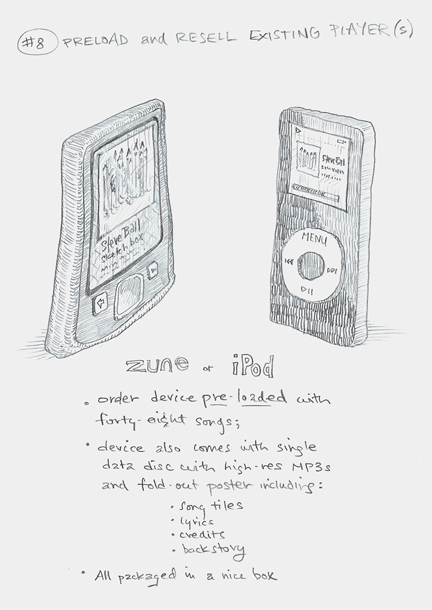 * * *
Photo of the Day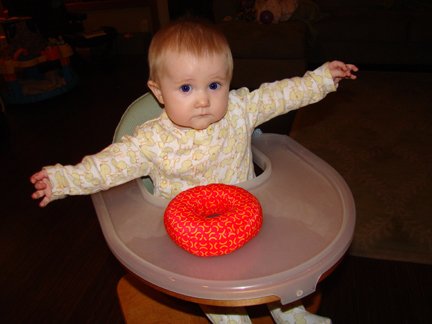 Hey Dad, how about an orange doughnut instead of CDs?
We are nearing the end of what has been an amazing month with Regina and Sofie. Every day, there are new expressions, skills, sounds, and understanding between us.
Next week: beginning a new chapter at work and home.
* * *