Morning: calisthenics and sitting for three, breakfast for three and one baby-mama, then rehearsal for four. David LaVallee joined us for rehearsal and showed us his brand new Guitar Craft guitar: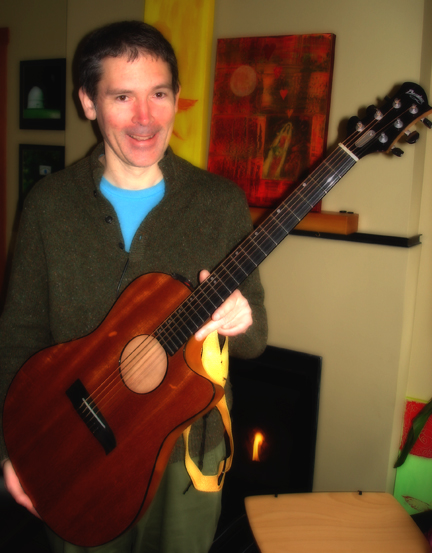 This guitar plays wonderfully. It has some sonic "issues" in the low end, but the 'feel' is wonderful.
Then, rehearsal for upcoming House Concerts and live shows. In the works: new songs, a tight 3-guitar arrangement of Orphan and end-to-end acoustic version of the the Remembering. Fun stuff in the works.
* * *