Weekend: Monthly House Concert with a special guest, Ivan Lee. Mr. Lee sat in and provided some excellent electric punctuation to the Roadshow repertoire, while adding some of his own Acoustic Massage, plus the strong addition of some challenging repertoire -- I've must have waited all my life for that moment.

Soundcheck: SB, Paul O'Rear, Dan Moore, and Ivan Lee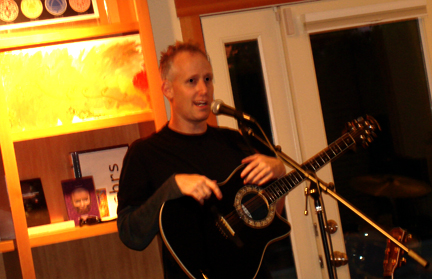 Roadshow host describing the 77 Million Paintings on the ceiling above us. Special thanks to Jenny Lam for bringing this back from the show in Japan!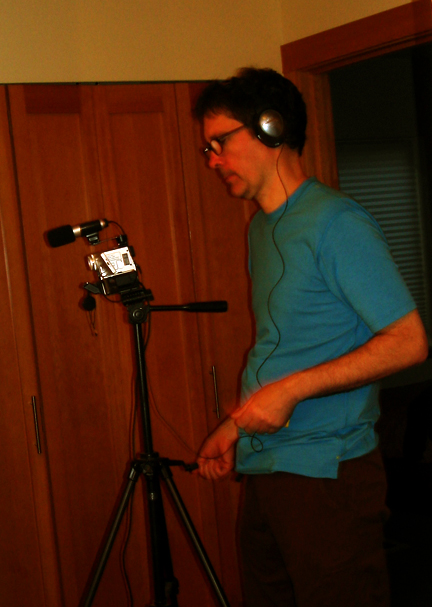 David LaVallee, graciously adding to the BTV archive for this show.
This show was a milestone with a 24-minute midtro highlight featuring three-part harmonies on back-to-back complete renditions of 'And you and I' + 'Starship Trooper' + 'Long Distance Runaround.' Great to have Lee adding some tasteful textures and salty solos to the expanding Roadshow repertoire. In addition to Lee's blazing guitar work, both Dan and Paul were really on this evening as well.
A satisfying evening of unlikely music, fabulous food, fun, and friends.
* * *