One more foto phunny from last week: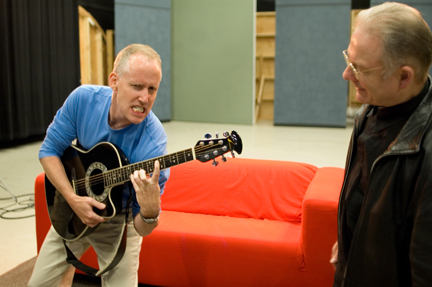 Photo: Daniel Brunner
For those who heard rumor that a "Night Wall" listening event might happen this weekend, it's postponed until further notice! I'm too buried from vacation recovery and a week of Phase II sessions. Watch this space for news of a pending rescheduling.
* * *