Evening Work: celebrating a sort of anniversary. Time = flying. Words not quite there yet for this one, but on the way. The Pair (5.6M mp3).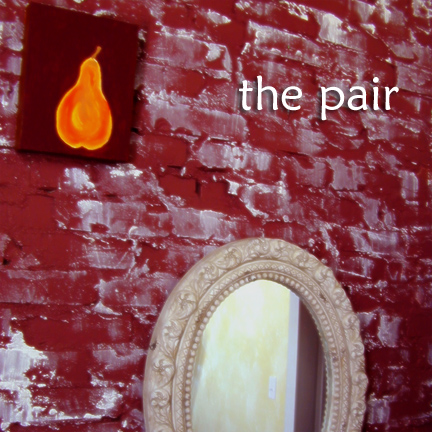 * * *
Daytime: WinHEC 2005, and ignoring three-thousand one-hundred and twenty-eight unread work and two-thousand six-hundred and nineteen personal emails.
Quick inventory: there are another twenty or so sketches in the can that need attention including three new improvisations recorded last week when PaulO came over for SBRS rehearsal, five half-finished Song Sketches, a large number of untouched Electric Gauchos improvisations from last summer, and Electric Pulse Division, Nine Lives, and Chord Circulations by the Seattle Electric Guitar Circle, also recorded last summer. Also completed this evening: a newly remixed version of 'Bottom Rung' written in September of 2003 at an important and necessary transition that led to where we find ourselves today: driving, thriving, and gently arriving.
No shortage of material or inspiration here.
* * *