Evening Work: Fly By - 08 (4.08M mp3).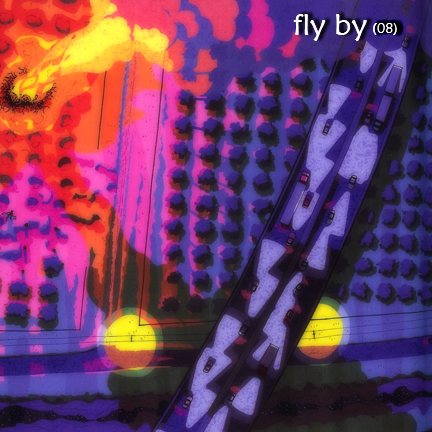 * * *
Earlier Evening Date Night: Compline at St. Marks on Capitol Hill. This has been in the calendar for awhile, but we finally made it this evening, despite multiple competing invitations to other compelling events. A stunning and inspirational evening of peaceful reflection and prayers.
* * *
Afternoon: rehearsal with new configuration of SBRS. There were some fun and surprising arrangements and improvisations flying by. Also, email from David LaVallee offering to actualize the bright-esque idea for the Airport Exercise from yesterday. Possible timeframe: next weekend.
In the missed calls dept, among others: a) sounds like Kevin has finished work on my Princeton amp, b) nice invite from Jax to come over to greet Pablo, Meli, and Theo at Curt's place. Best wishes flying from a distance.
* * *
Suspended Disbelief Department: 113,132 people have now viewed the first Ch9 Vista Sounds video.
* * *